Consulting and Globalisation Services
Many businesses nowadays target local markets worldwide to broaden their commercial operations and increase profits. But not every one succeeds reaching initial goals. One of the most frequent reason - is that the business has not been adapted and contextualized to the cultures and societies of the target audience. There is, indeed, certain work to be done to get your company ready either for a global expansion or for a local market "conquest".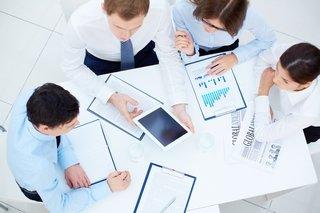 The business getting ready to go global requires attention of specific professionals - so called "globalization" experts. Content globalization refers specifically to the adaptation of your content, including website information, e-learning platforms, packaging, technical documentation and tutorials and UI of your apps so that they may be used in an international environment. Same concerns Organic Search Engine Optimization (SEO), Search Engine Marketing (SEM), Social Media Marketing (SMM), Content marketing, Affiliate Marketing, Web Development that shall be specific for each your target markets/areas. As this content can change from time to time, it is absolutely important to have one integral support solution for all your internationalization and globalization needs.

Here at HQ-translate we can manage it for you.
We are seasoned to work together with product development/sales departments, flawlessly creating integrated project teams to ensure that you have an efficient content globalization solutions.
We will help your team to build a strategy that will facilitate reaching your international expansion goals. This strategy will include a row of consulting and globalisation services, as such a multidirectional approach will allow for a synergy of joint efforts and will result in reduced time and costs of setting-up your international presence.
Key focuses of business globalisation strategy:
Advanced keyword research
Semantic core mapping & focus strategy
On-site content, CMS & SEO optimization
SMM/SMO campaigns
Google Maps optimization
Mobile compatibility testing
Cultural adaptation of the online and marketing content
DTP services for your marketing and business documents
Market researches, business planning.
We work with virtually all content management systems (CMS), web formats, such as HTML, XML, PHP, ASP.NET, and all major languages of the globe. Our team of DTP and typesetting experts is able to process your content using many widely-spread commercial programs.
For almost 10 years, HQ-translate s.r.o. provides its clients with a top-notch globalisation and localisation services having build a strong track record of international successes. Maybe today we could be of help for your company.