Translation Service For Private Customers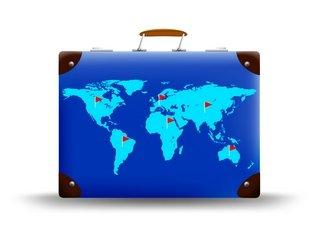 While the translation of personal documents, such as Vital Records, Passport, School diplomas and transcripts, Driver License or personal correspondence may seem relatively easy and it may be tempting to translate them with Google or by yourself, it may happen to be a wrong decision. Public institutions and government agencies (colleges, schools, courts, INS, labor office, etc.) do not accept translation of personal papers unless they are done by an established translation company and/or are properly certified.
Proper translation of personal documents gives rise to your further success and your goals achievement. Every aspect here is important, but only accurate and high-quality translation conveys original meaning.
HQ-translate agency has been in the market for a decade already. During this time, we have managed to build a reputable corporate clientele, that is in fact our primary focus. BUT, we have also been consistently developing our retail clients' sector that specializes in personal documents translation for private clients.
This website is tailored first of all for private individuals, who can easily get a price quote using our online quoting tool, and place their order by sending files in just a couple of clicks. Online payment at no extra costs is also available through a secure connection, provided by a world-leading solution 2Checkout.
Most common types of personal documents we translate:
Birth and death certificates
Academic transcripts, diplomas with attachments
School graduation papers
Bank statements, receipts
Medical records, treatment descriptions
Court documents
Real estate documents
Personal correspondence, e-mail messages.
If you've become interested in our translation services, please send us a short message by clicking on a contact form panel attached to the bottom of your screen. Or get a free instant price quote by pushing CALCULATE button on the right.